Product Specifications
Ballavpur Paper Mfg. Ltd is one of the largest and renowned manufacturers of Kraft Paper in Eastern India. It has an extensive range of Kraft Paper exclusively made from 100% recycled paper. The Kraft paper is made in roll form.

Production: 50,000 MT per annum (We have produced approximately 500,000 MT paper since our inception.)
Burst Factor: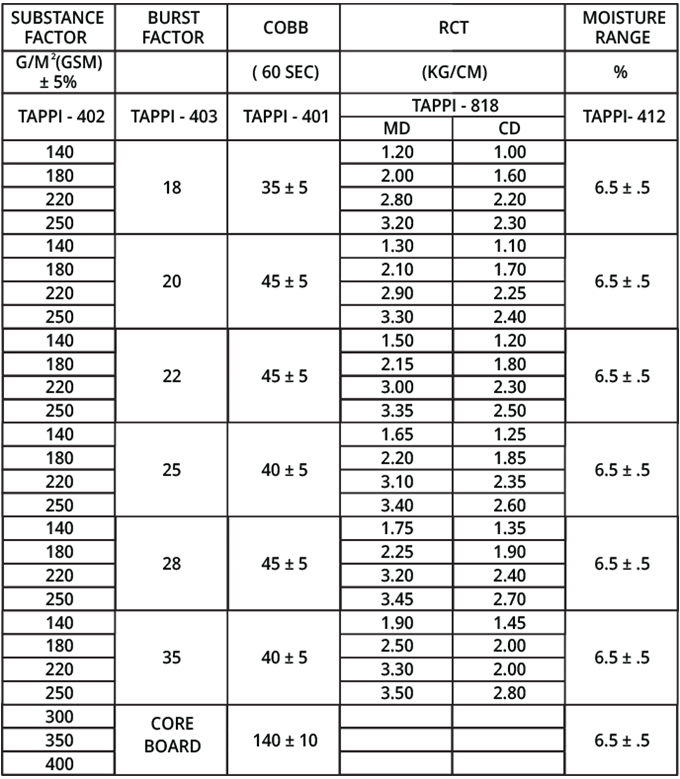 Test Climate: 27 Degrees Cent
Humidity: 60 – 65%
Reel Diameter: 890 mm to 1400mm
Deckle: 120 GSM - 325-330 cms, 140 GSM & above - 325-332 cms.